Attend one of our upcoming events.
Informational Meeting- CASA 101
Tuesday, November 27, 2018 5:30 pm - 7:30 pm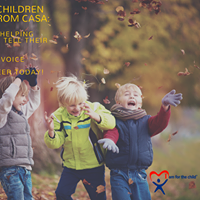 Location:
Richfield Library 3761 South Grant St. Richfield, OH 44286
Description:
Join us to learn more about how to become a Court Appointed Special Advocate! The CASA/GAL Program of Summit County will be holding an informational meeting for community members to learn and ask questions about child advocacy in Summit County.

CASA is a national non-profit program that exists in all 50 states and about 50 counties in Ohio. The Summit County CASA program is the largest in Ohio and supports over 250 child advocate volunteers. Volunteers with CASA are appointed by the Juvenile Court to be Guardians Ad Litem (GAL's or guardians for the purpose of legal proceeding) for abused and neglected children. These are children in the court system through no fault of their own, but due to allegations of abuse or neglect against their parent(s). CASA volunteers visit with the children on their case, get to know the children's situation, and actually attend court hearings to make recommendations about custody, placement, and services from which the child could benefit. CASA volunteers provide a voice for this very vulnerable population, and help ensure these children find a safe and permanent home as soon as possible.