Attend one of our upcoming events.
In-Service Training: Mislabeled, Misdiagnosed OR Misunderstood? African American Boys and Special Education
Tuesday, June 4, 2019 5:30 pm - 8:30 pm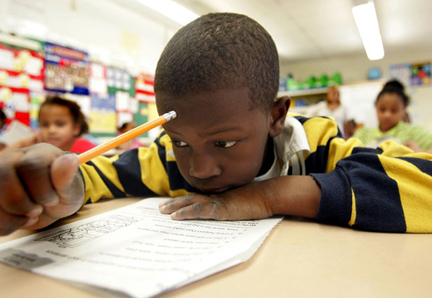 Location:
1st Floor Conference Rooms: 650 Dan St. Akron, OH 44310
Description:
Mislabeled, Misdiagnosed or Misunderstood? African American Boys and Special Education
Presented by Anthony President

Although African American male students make up only 8% of public school enrollments, they represent 30% of Special Education Students. This disproportionate placement of African American males can be problematic if students are inappropriately placed in Special Education. This workshop takes an exploratory view of some of the causative factors of why there is a disproportionate placement. CASA/GAL Volunteers will learn helpful strategies to advocate for boys wrongly placed, and tools and resources to help volunteers to become more involved in the educational process.

**CASA/GAL Volunteers need 12 hours of ongoing in-service training each year to be in good standing with the program. Of the 12 hours, 3 must be Rule 48 approved. These trainings are an awesome opportunity to network with other volunteers and get up to date information on hot topics pertaining to your work as a child advocate.

This form stopped accepting submissions on June 4, 2019 5:30 pm EDT.