Attend one of our upcoming events.
In-Service Training: School Advocacy Workshop
Tuesday, March 19, 2019 5:30 pm - 7:30 pm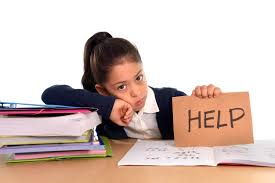 Location:
1st Floor Conference Rooms 650 Dan St. Akron, Oh 44310
Description:

Join us on Tuesday, March 19th for a training focusing on school advocacy presented by Community Legal Aid.
Every child can learn. But for a child struggling in school, education can be a challenging road to navigate. As an advocate, you can help make this road a little easier. This workshop will provide tools for those who work with youth and families in our community.
Participants will learn about what educational services are available to children and youth, and how you can actively engage in making sure they get the support they need.

A light dinner will be provided so please RSVP

Did you know?

 Approximately 36%- 47% of youth in foster care receive special education services
 More than half of youth change schools when entering foster care
 About 34% of foster youth 17-18 years old have experienced 5 or more school changes
 Children in foster care are twice as likely to be absent from school compared to peers
 The average reading level of 17-18 year olds in foster care is a 7th grade level, and only 44% are at a high school level
*Fostering Success in Education: National Factsheet on the Educational Outcomes of Children in Foster Care April, 2018

This form stopped accepting submissions on March 19, 2019 5:30 pm EDT.