Attend one of our upcoming events.
Lunch and Learn: Mentoring Programs for At-Risk Youth
Tuesday, April 30, 2019 12:00 pm - 1:30 pm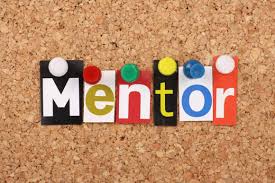 Location:
1st Floor Conference Rooms 650 Dan St. Akron, OH 44310
Description:
Please join us for an informational session on mentorship agencies in and around Akron, Ohio. These agencies act as great resources for CASA volunteers to refer CASA children and families to once their case is closing. Participants will learn about 5-8 different programs in the community that serve children and youth through mentoring services. CASA Volunteers are only involved for a period of time, and serve as an advocate, not a mentor. Learning about what options are available would be a great way to connect families to programs for when our involvement ends.

We are going to use a "speed dating" approach. Each agency will be at a table, with about 6-8 CASA volunteers/staff. When the buzzer goes off, the CASA volunteers/staff will get up and rotate onto the next table. Our goal with this approach is to have a smaller audience for each agency to discuss their program and highlight the population served and what services can be provided. Once participants have visited all the tables, we can come back together as a large group for questions and to wrap up.

A light lunch will be provided so please RSVP are arrive on time!


Did you know?

• 1 in 3 young people will grow up without having a mentor
• Young adults who face an opportunity gap but have a mentor are 55% more likely to be enrolled in college than those who did not have a mentor. (The Mentoring Effect, 2014)
• 78% more likely to volunteer regularly
• 90% are interested in becoming a mentor themselves
• Students who meet regularly with their mentors are 52% less likely than their peers to skip a day of school and 37% less likely to skip a class. (Public/Private Ventures Study of Big Brothers Big Sisters)
• 46% less likely than their peers to start using illegal drugs and 27% less likely to start drinking. (Public/Private Ventures study of Big Brothers Big Sisters)


https://www.mentoring.org/why-mentoring/mentoring-impact/#1442856425662-6157b444-bcc4

This form stopped accepting submissions on April 30, 2019 11:30 am EDT.