Attend one of our upcoming events.
Wednesday, September 11, 2019 5:30 pm - 7:30 pm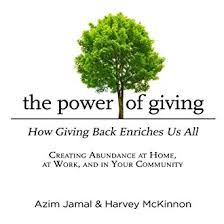 Location:
Angel Falls Coffee 792 W Market St, Akron, OH 44303
Description:
Book Club is fast approaching!
Our book choice is The Power of Giving, by Azim Jamal & Harvey McKinnon. This book provides a wealth of down-to-earth ideas, exercises and real-life stories that reveal to each reader the unique gifts that he or she has to give, including kindness, advice, ideas, attention, hope and the many ways you can benefit from giving them, from better health to better job prospects.
This form stopped accepting submissions on September 11, 2019 5:30 pm EDT.