Zoom Informational Session with Summit County CASA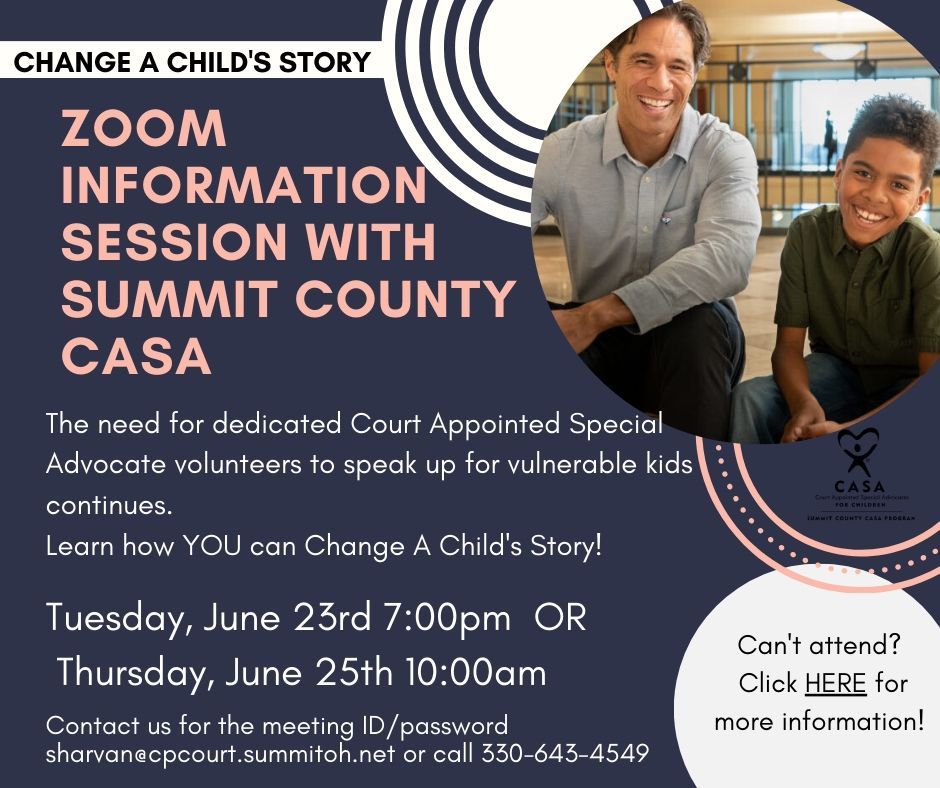 Join us to learn more about the CASA program and how you can make a difference in the life of an abused and neglected child.
This Informational session will provide an opportunity for the community to ask questions, understand the role of a child advocate, and find out the next steps to volunteer and support the children who need a voice.
Please RSVP to receive the Meeting ID/Password and Zoom Link to Participate!