In-Service: Safe Space Training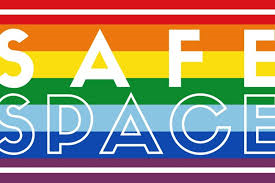 Safe Space: Ally Training is a training session that focuses on making our communities safer places for all people regardless of sex or gender. Training participants will learn about bias, stereotypes, current vocabulary, and best practices for handling gender and sexuality topics with sensitivity. After the training, individuals have the option of receiving a Safe Space Ally sign for their home or office, indicating their support of the Lesbian, Gay, Bisexual, Transgender and Queer (LGBTQ) community and possess knowledge of basic gender and sexuality concepts.
Regardless of where you live or work, if you interact with people, you will meet people who identify as LGBTQ+. Having a basic understanding of correct terminology and an understanding of what it means to be an ally to the LGBTQ+ community are essential to supporting all people in our communities regardless of sexual orientation and gender. There are many community members that want to be considered allies for the LGBTQ community, and Safe Space: Ally Training is the perfect place to start.